Infinium one. Our new highly heat-proof and abrasion-resistant coating
Its amazing hydrophobic properties and micro-texturing reduce the points of contact between the equipment and the food, making it much easier to clean.
Watch the video presentation
Want to place an order?
Do you have any questions? Are you planning to use our new product on your production lines?
Creating the coating of the future
The world of coatings used in the agri-food sector mainly includes two product families: silicones and fluoropolymers.
Our objective was to overcome this binary and create a new coating with its very own qualities.
Inspired by the rough surface condition of the swing trays that we have adapted to the food industry and after more than
  2 YEARS OF RESEARCH AND 200 HOURS IN THE LABORATORY, 
we are proud to present our new revolutionary SOFT hybrid, a true combination of several technologies. Non-stick texture
& easy unmoulding Highly heat-proof
& abrasion-resistant Long-lasting
3,500 cycles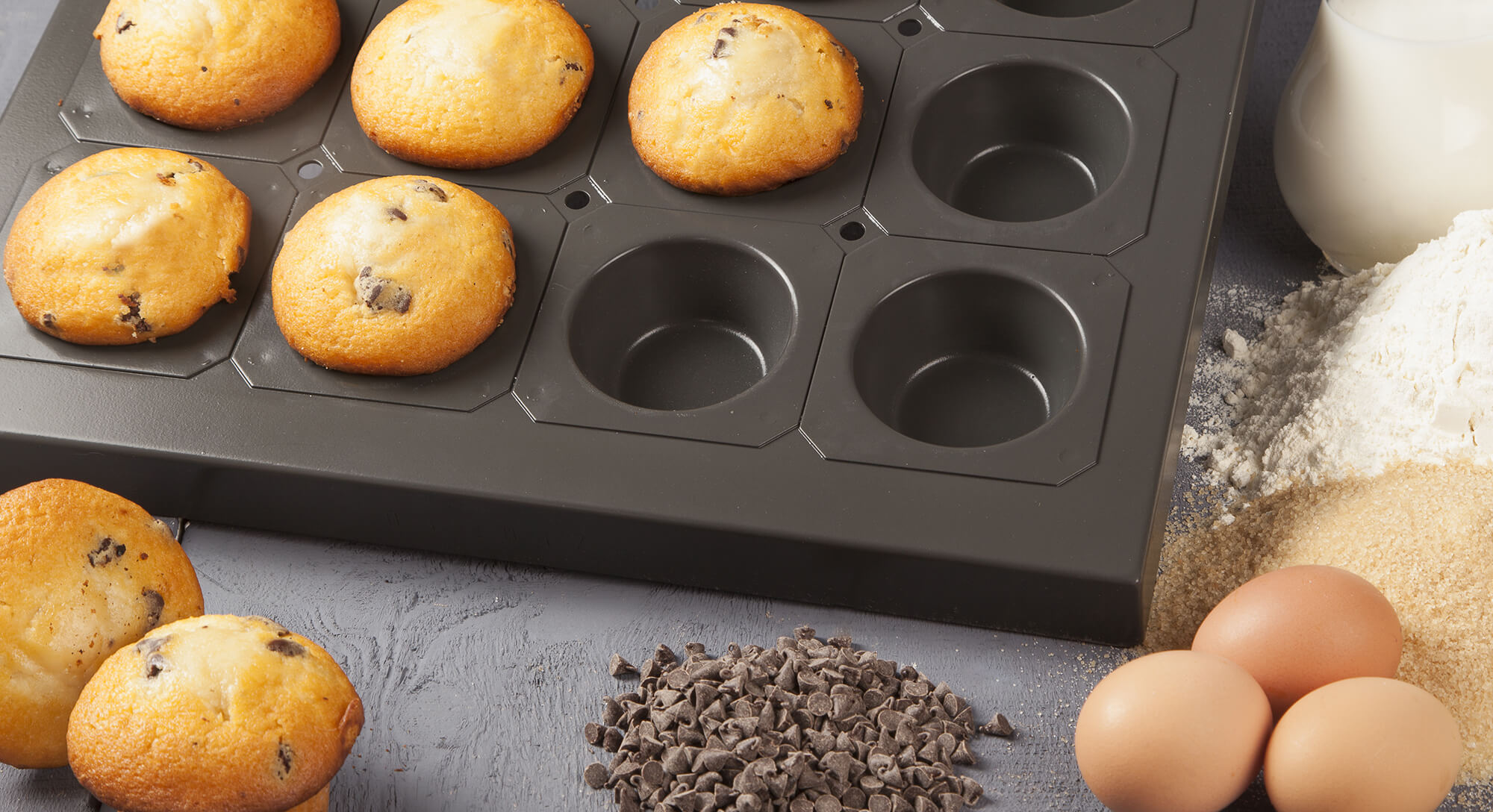 FERMENTATION - BAKING - STORAGE
OUR OFFER
Recognised by everyone who's anyone in the sector worldwide,  
we provide solutions for fermentation, baking and storage.