2021 October 5
Sasa Showroom
Opening of new Showroom 
We are strengthening our market presence in the north of France at the SASA Headquarters in Cateau Cambrésis. Our passionate team, at the service of creating reliable and quality product, is looking forward to welcoming you at our new showroom. 
In this modern space we focus above all, on achieving the optimum closeness to our customers and the best visibility of our SASA solutions and innovations. For more than 40 years, SASA has designed non-stick coatings and is recognized for the reputation of its products, its innovations and the expertise. 
The showroom is designed to offer a unique experience and facilitate exchange between visitors and our brand and products.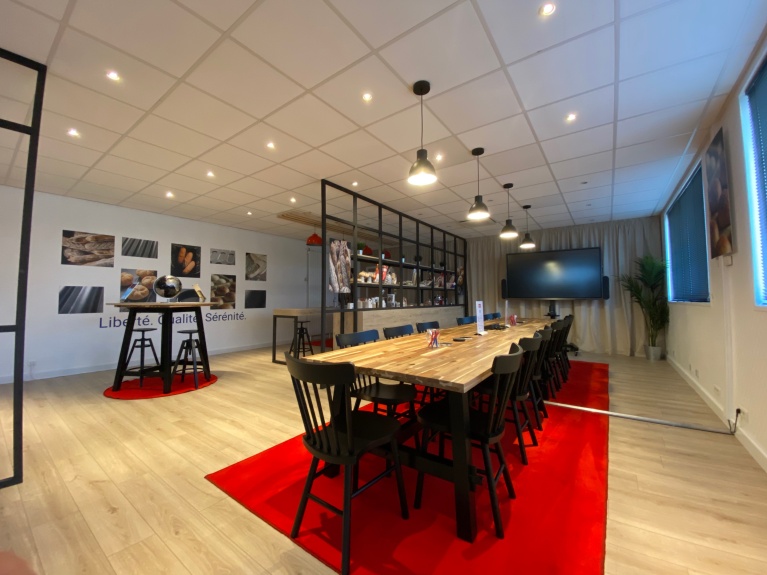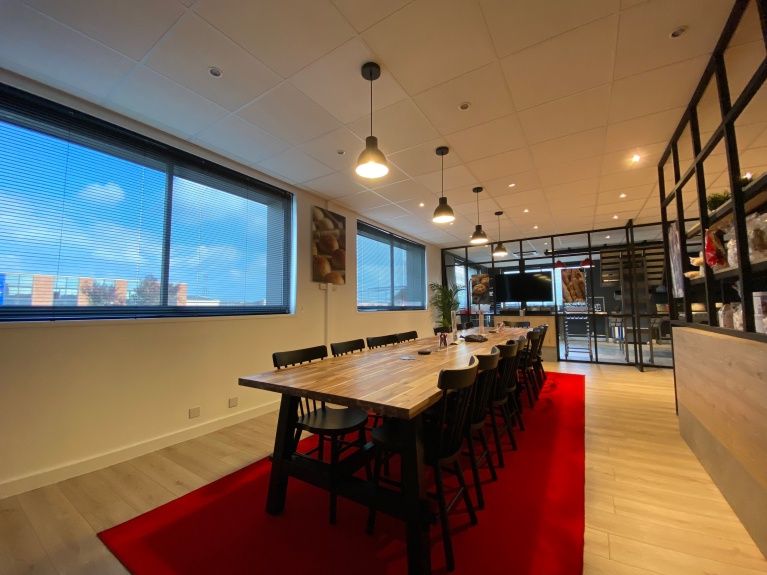 Experience our solutions
At our showroom, you have access to a rich overview of SASA's high-quality rigid baking trays that satisfy more than 50.000 clients worldwide. Our products include solutions for fermentation, preparation, baking and storage and are globally recognized in the modern bakery profession for their quality and long-lasting usability. 
Our consultants are committed to providing you access to your unique SASA brand experience and are looking forward to elaborate how our solutions can support your business. We have set-up a VIP room for you to facilitate the exchange in a comfortable setting. 
For hands-on experience, we invite you to discover the new SASA brand identity and innovative products at our on-site bakery space. And why not make use of our dedicated meeting space, while you are visiting.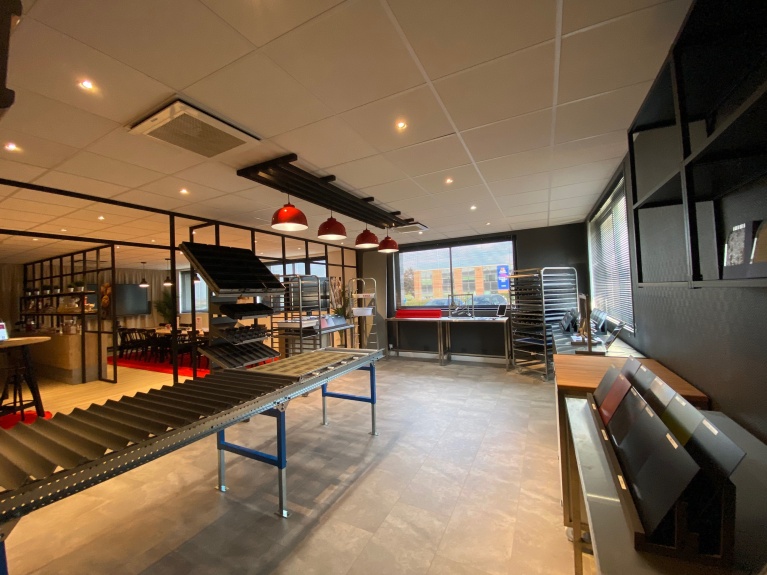 A great bread is based on good ingredients, baking expertise and the right material. SASA is your partner to ensure you have the right elements to succeed: high quality and long-lasting baking material. 
Join us at the SASA showroom
We are looking forward to welcoming you at our plant in order to live a unique customer experience combining both technical and training session. You will discover our latest innovation for our professional and industrial customers! See you soon. Geoffrey CONFORTI – Managing Director

RDV AT: 
ZI no1 Route de Pommereuil
59360 Le Cateau-Cambrésis
Monday - Friday from 9:00 - 18:00